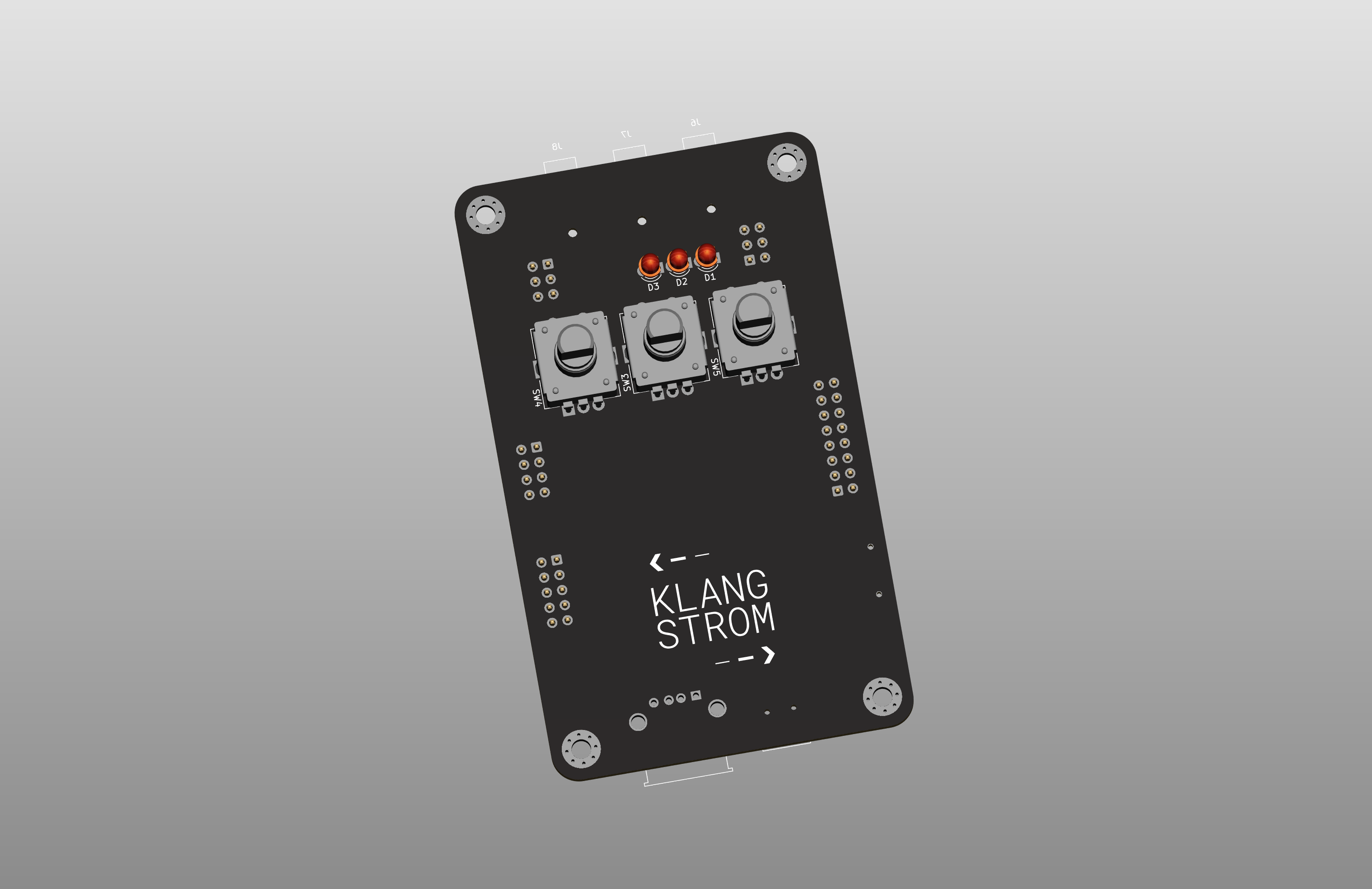 a first draft of a new klangstrom board based on a slightly smaller STM32F446RET.
this is the first spin off of the KLST_CORE. it is a slightly reduced version. the MCU is not as fast, has less memory and far less pins. however it is smaller and cheaper.
the idea is to design an infrastructure with a set of proposals for new musical interfaces ( 3 encoders with buttons, 3 LEDs, 2 serial connectors + a some GPIOs ). the board aims to emanate the charisma of a portable instrument (hub). powered by a USB powerbank and connected to a portable speaker it can easily be used in the field.
another idea is to design the board so that it can be completely produced at JLCPCB.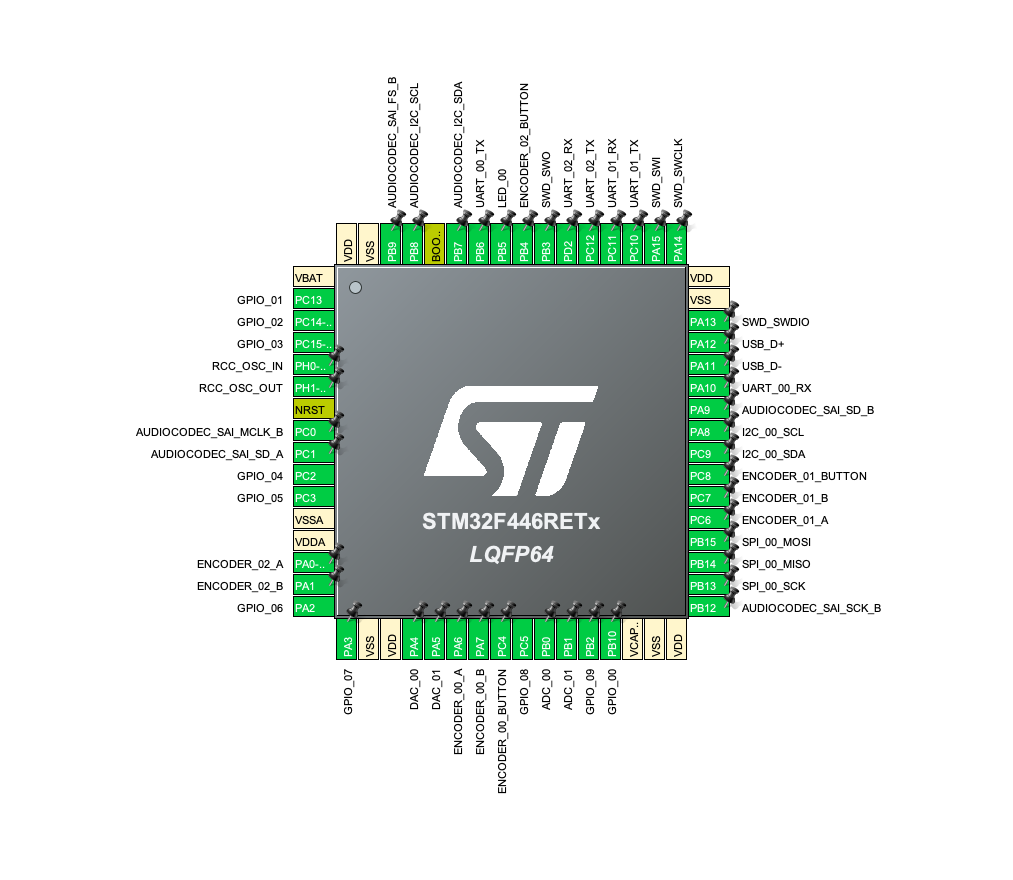 feature list (20210317)
STM32F446 MCU with 180MHz, 128KB RAM, 512KB Flash
WM8731 Audio Codec with 2× AUDIO DAC + 2× AUDIO ADC ( 24BIT )
Audio Connectors for Line-Input + -Output + Headphones with Microphone
2× ADC ( 12BIT, opt 6 extra channels )
2× DAC ( 12BIT )
3× UART ( serial )
8× GPIO
1× USB @todo(optional footprint for USB-A connector?)
1× I2C
1× SPI
3× ENCODERS WITH BUTTONS ( TIM2, TIM3, TIM8 )
1× programmable LEDs + 1× Power LED
11× TIMERS
1× SD CARD READER
1× JTAG/SWD Interface ( 10-Pin )
Reset + Boot Flash Buttons
4× Mounting Holes